I have a few copies of V9.2 i belive now running on a couple of new sites and 1 updated site.
Now they are running ok. But i keep seeing this ramdom error Box pop up when signed in to edit the site.
It flashs up after i edit a page then save (no problems) but when i nav to a new page it flashs up Error Dialog box with the message "undefined" then disappears and loads the page.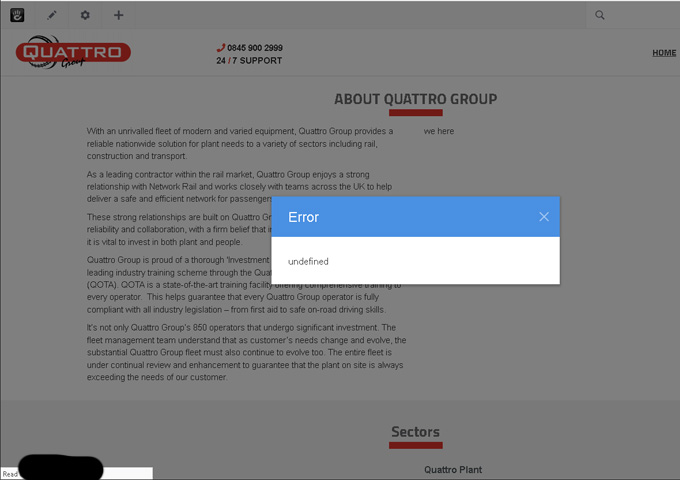 Any Ideas?
Carl