Dear Concrete forum,
After updating from 8.5.9 to 9.1.2 using the manual upgrade method by copying the newest concrete folder to the updates folder and updating the website on the dashboard. After hitting update, everything works properly, except after updating one of my blocks. It comes up with the following message: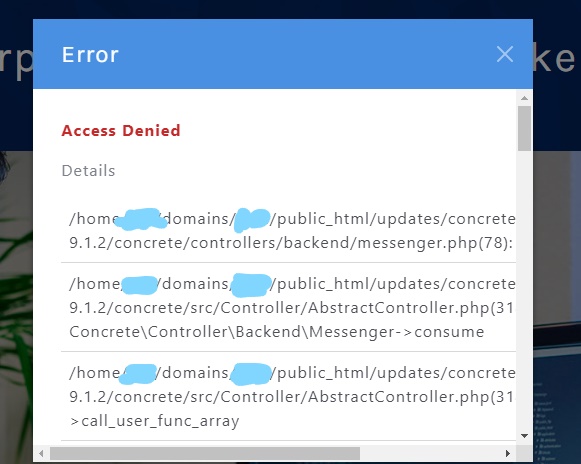 This only happens when I'm logged in as admin, and this happens upon every new page load. To test wether this also happens with other users, I've created a new account as non-admin. I logged in, no problems. I edited the user's group to belong to the administrator group, logged in, same error. So I logout as user, log back in as admin, delete the user via the dashboard → members, and Concrete is screaming at me with the following error message when trying to delete said user (he's still in administrator group)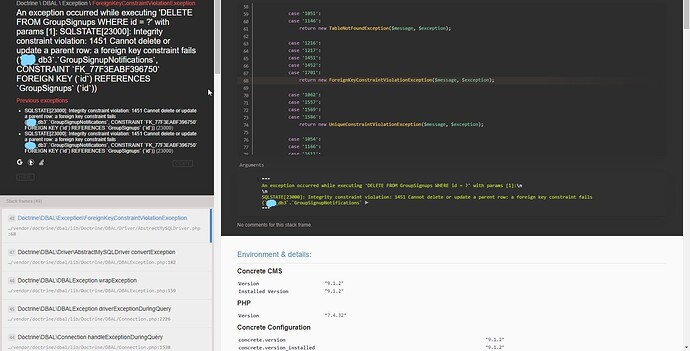 I go back to the dashboard and go to the members page again, only to see that the user is still present, but he doesn't belong to the administrator group anymore without any action of my own other than trying to delete the user.
What do I need to do to fix it?
Kind regards!
Patrick