I have taken over an old Concrete5 website. I have added a blog to it but I have an issue with duplicate pages. I created a Category and two 'Topics' within that Category called 'Dublin' and 'Dundalk'. I changed the URL to news/dublin and news/dundalk. By default it was news/dublin/topic/1266/dublin for Dublin and Dundalk news/dundalk/topic/1266/dundalk.
Now that the custom URL' s working (news/dublin & news/dundalk) I still have the duplicate pages of news/dublin/topic/1266/dublin and the Dundalk version. How do I remove the duplicate pages? It's causing an issue with SEO.
Also I see an update from 8.5.7 to 8.5.12. Would it be wise to update? Or will it institute substantial changes? Of course it is backed up.
Any help would be greatly appreciated.
Regards
Deirdre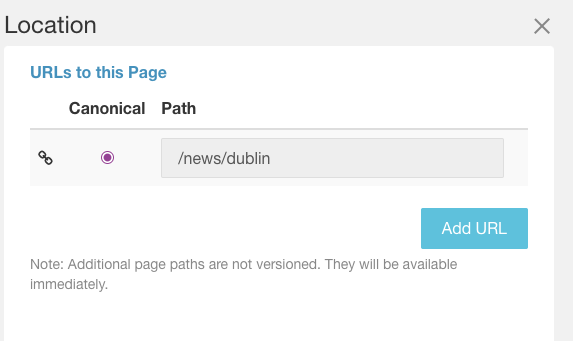 Website:
Concrete5 version 8.5.7