I am trying to allow my users to have access to their own files and prevent them from viewing other users and website images.
I have followed various tutorials to set up the File Managers Permissions correctly and also allow certain users to be part of a group that are given access to the dashboard and file manager, etc.
I get an error when the 'restricted' user is logged in and trying the access the file manager, the following error occurs:
The given alias 'f' is not unique in FROM and JOIN clause table. The currently registered aliases are: n, nt, tf, fv, f.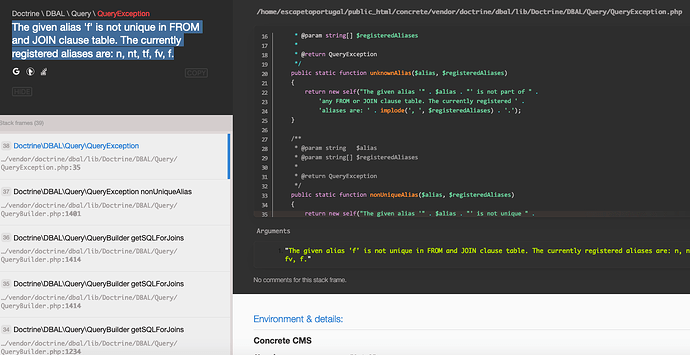 Any clues as how to fix this? My package I'm building depends on that functionality