I'm using Concrete 9 and was creating some test blogs. Now when I go to the main blog page, I get an "Undefined variable $description" error. I think my mistake was how I was naming the pages. Ie: Test Blog#1 ( I think I probably screwed things up by putting the # sign in the title?) I deleted the pages I created but still get the error page.
Can anybody help me on this?
This is what comes up on the page.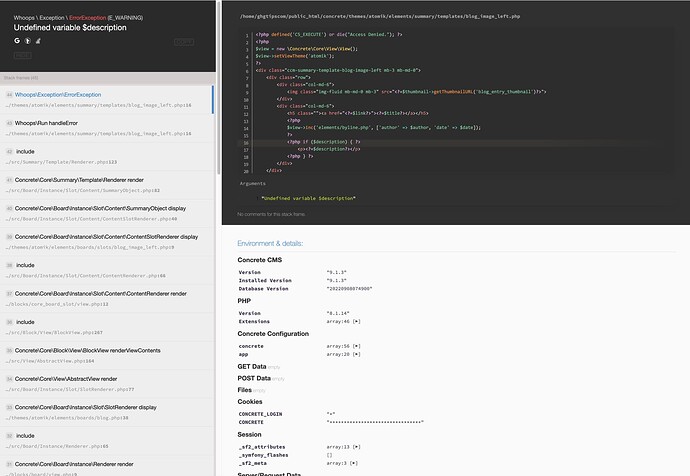 Thank you in advance.