I can copy to pasteboard but where is the paste from clipboard?
When you put the page into edit mode click 'Add Content'. On the left hand side you will see 'Blocks' with a dropdown arrow to the right of it. Click the drop down and you will see the option to select and view the 'Clipboard'.
Thanks.
But I can see the Block title but nothing underneath for pasteboard. Just long blank space til c5 blocks.
Just click on the Block title and the whole block can be added to your page.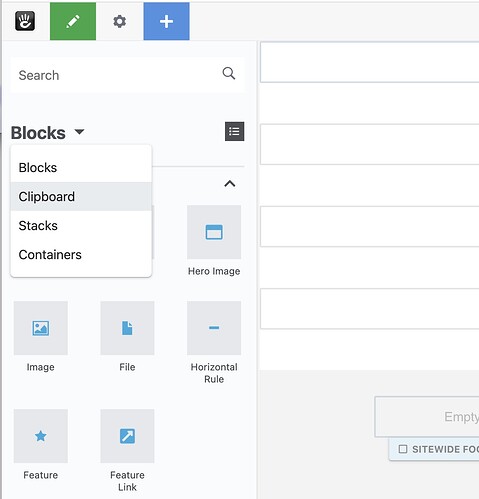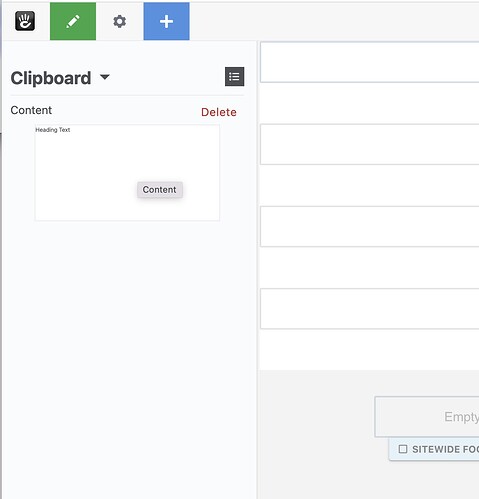 and as mhawke has mentioned, click the block you have saved to the clipboard to add to the area you wish it to be place in.