Be sure to join us for our June 2022 town hall tomorrow:
May I suggest advertising the Town Hall page (Town Halls :: Concrete CMS - Org) or at least the "Concrete CMS Open Source Information" landing page a little more prominently to the ConcreteCMS.org menu and posting the Town Hall notice to the forum with a little more lead-time (or better yet, sticky for a week prior)?
Thanks! We are working on reorganizing the .org menu. I've made some notes.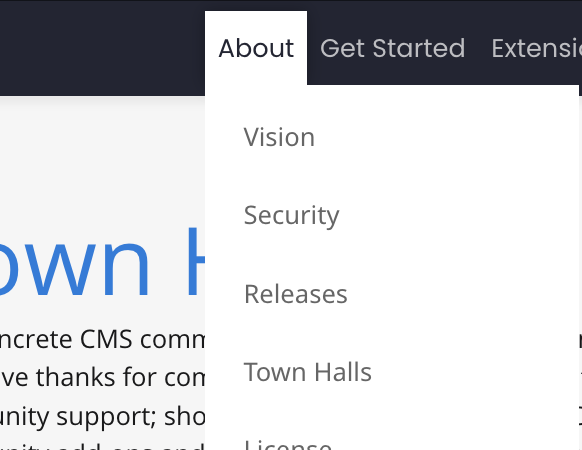 @fixt.org We added town halls to the menu.
and added them here as well Project News :: Concrete CMS - Org