I'd like to set up a Search Preset under Members > Dashboard.
I want to find Members who are in the Media Library group but are not in the Full Member or Associate Member groups. See attached.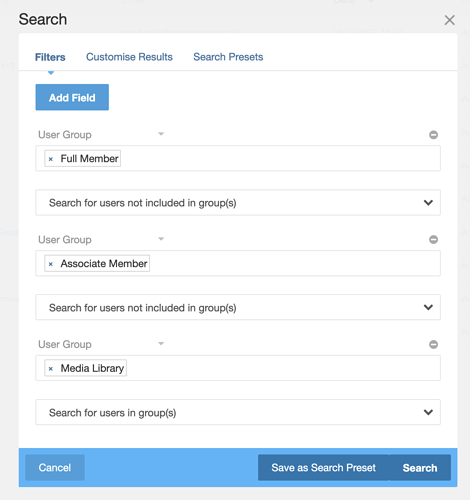 When I run the search, the results are not what I'm looking for. When I click Search > Edit, my search criteria have been modified to look for Members IN ALL of the three groups.
Is there no way to chain complex searches? If not, the UI should not allow you to create them in the first place as it is misleading.