Got an inquiry from our client and Moriai @moriaiy and I can reproduce the problem.
Only newly registered users are unable to connect to the marketplace from their Concrete CMS site.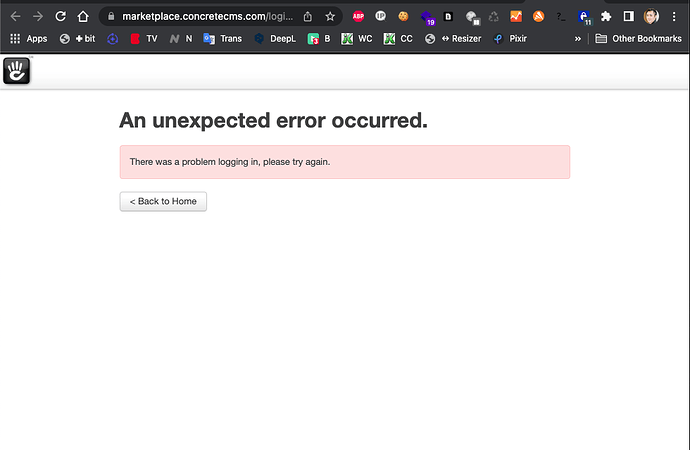 Steps to reproduce
Sign up a ConcreteCMS.com user
Login to your new Concrete CMS install. (Checked with v9.1.3)
Go to "Extend Concrete" page
Click "Create Project Page" button
The attached unknown error happens.
Again, this ONLY happens to NEWLY registered user.
I've tried the same step with my user, and I was able to connect to the marketplace no problem.
Thanks.