My host server recently disabled use of PHP mailer, forcing me to switch to using SMTP. The best setup instructions for this that I have found are here: https://www.fastcomet.com/tutorials/concrete5/configure-smtp
Yet I cannot get it to work. I'm using Formidable for an Employment Application Form. The form works fine and stores the response online, but the notification of a form submission is not going out.
Below is a snapshot of my settings: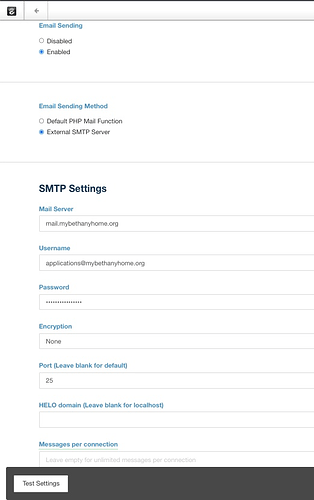 Here is a snapshot of the error I get when I test these settings: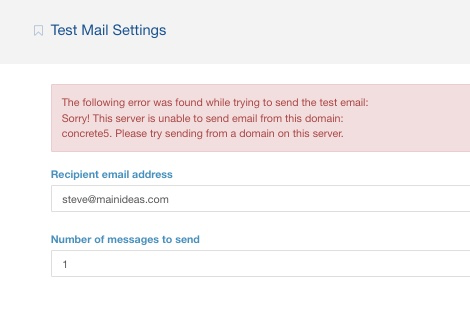 Can anyone help me with this?