Hi all!
I unfortunately just can't seem to get downloaded themes working for my site. I've got the zips from the Marketplace, and I've uploaded and extracted them in the /packages folder.
When I go to the Themes page for my site, the themes are shown as (No Name) (No Description). See the screenshot below of what I mean. I can activate them, but nothing changes. My site just loads a blank page. The one theme I installed before did work, so I'm not sure why the latest ones are blank.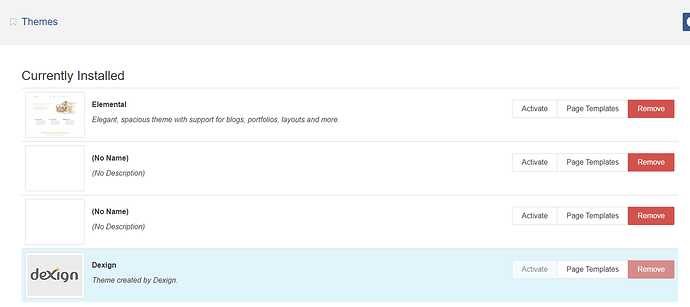 Is there something wrong in the folders or am I installing them incorrectly? Any assistance would be greatly appreciated.