The provider of the site updated the php version to 7.4.28. which lead to the site not working anymore. I am no resposible for the site but i am helping to resolve the issue.
Because the site is not working anymore I am trying to update/upgrade it from 8.3.2 to 8.5.7.
According this page: System Requirements for concrete5 (concretecms.org)
I need at least version 8.5.0 to work with php 7.4.28.
I followed the instructions here: How to Upgrade Concrete5
where I replaced the concrete folder with a new one. (replacing the original concrete direcory (Version 8 and above))
When I open the page i get the following error: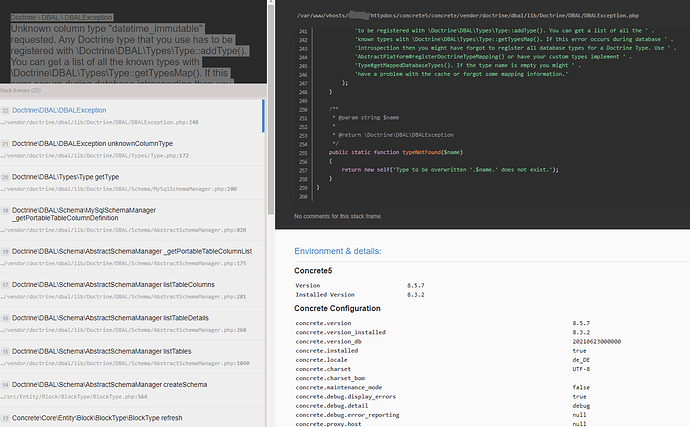 How can I resolve the issue and update to 8.5.7 correctly?