I've run into a weird situation. I'm running a site where the current default group permissions aren't permissive at all, and I wish to give those permissions to Administrators: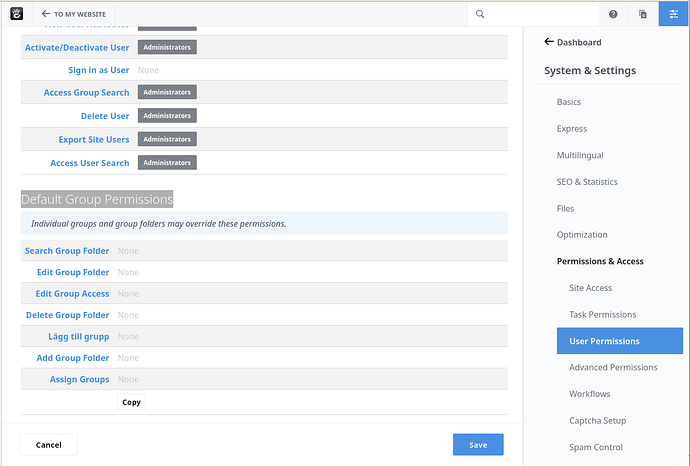 It does seem possible to add permissions, I at least get the dialog boxes when pressing things like "Search Group Folder". However, we I'm trying to select the type of access I want to give ("Group", "User", "Group Set", …), I get an empty dropdown list, so can't choose anything.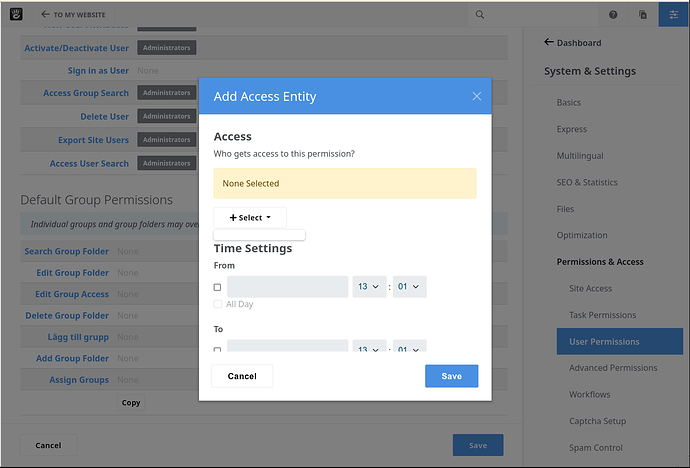 What's going on, I wonder…
The exact same dialog box works wonders anywhere else where I want to modify permissions, including in the General User Permissions section higher up on the same page.
CCMS version: 9.1.3